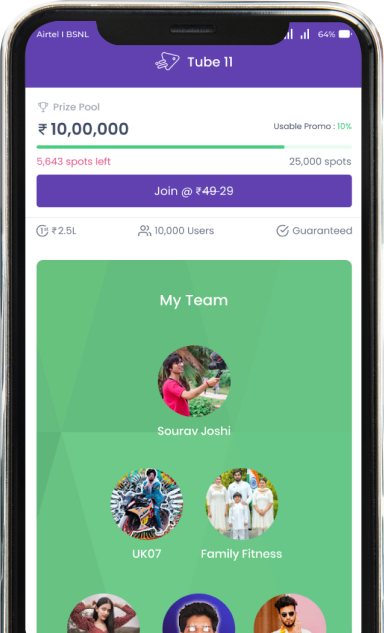 Youtube Fantasy
Fantasy gaming with your favourite Youtube videos.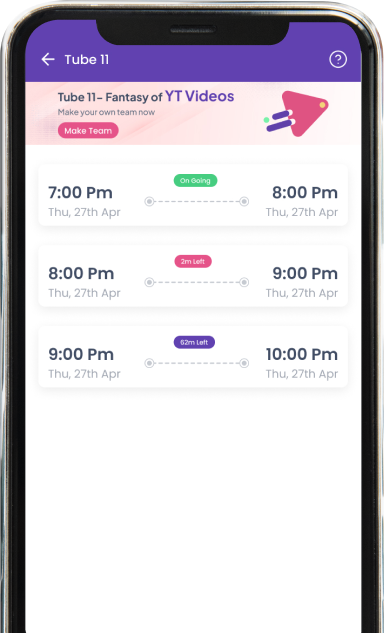 Choose a League
One league is active for 1 hr. 1 league equals 1 cricket match.
Join Contests
Join different contests like hot contests, beginner's contests and head to head contests etc to win cash.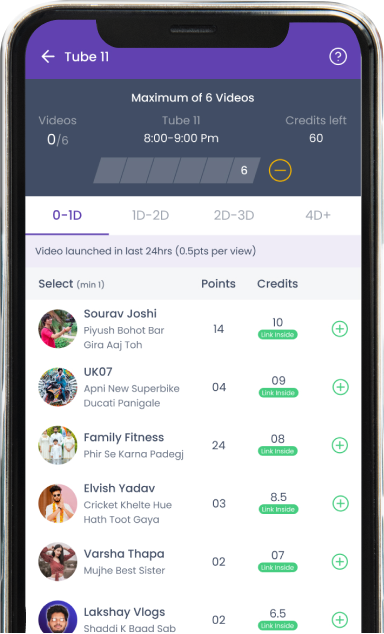 Create Team
Create a team of 6 videos. You will be given 60 credits to create a team.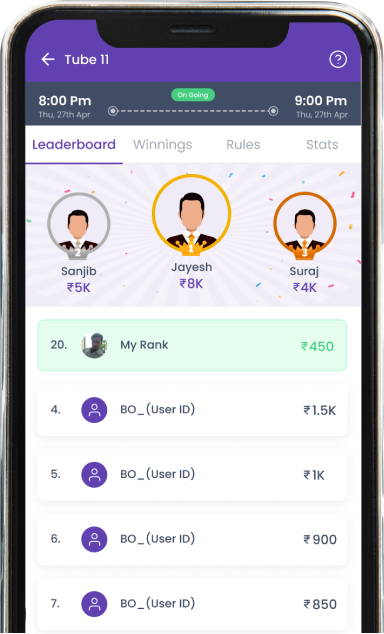 Point System
The points you receive will depend on the number of views the videos will receive during the league timings.
About this app
Tube 11 is a fantasy sport involving selecting a team with Youtube videos! Win money every hour!
Fantasy sports have been explicitly held to be games of skill. Make your team just like you would in cricket fantasy and win every hour!